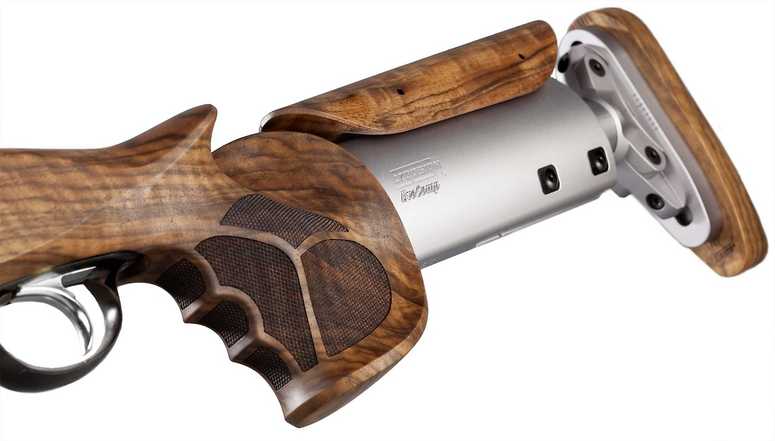 Ergonomic grips in different sizes for left and right handed shooters
One significant advantage compared to conventional stocks lies in the anatomical moulding of the pistol grip, which gives the stock an absolutely unique, comfortable and secure hold. Due to its optimal ergonomic design, the position of the trigger finger (with respect to the trigger) remains constant, thus reducing the recoil effects tremendously.
Individual adjustability to body/anatomy and shooting position
A basic requirement for a steady mount position and therefore successful shooting is a personalized adjustment of the stock depending on the shooter's anatomy and shooting stance. These preferences change with time and can be corrected with ease by resetting the stock.
Modular construction allows the interchangeability of all components
All stock parts can be tuned to different requirements if changes occur. If you are going to switch guns, you will only need to purchase a new grip (and maybe a different comb, if using a different rib height) which your authorized dealer will gladly install for you.
The gross weight is only 850 grams [30 oz.] for the standard version.
All settings are reproducible via scales on the system.